UP-COMING EVENTS 2021!
2022!!!
4th of March 2022 - SASS HOOPS!
A Hike will also be organised before the match.

April 12th - Colors of Culture
SUBJECT TO CHANGE


SASS HOOPS 2020!
SASS Hoops was held on Friday 31st of January. The Tournament was a huge success. The results were as followed:
House Winners
First place - Pineapple
Second place - Daggelog
Third place - Sugar Mill
Fourth place - Fallow Deer
MVP'S
Junior Boys - Devonte Carte
Senior Boys - Javier Burnette
Girls - Emma Belizaire & Eniola Reynolds
SASS HOOPS 2020!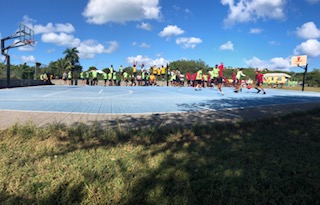 October 19th, SASS Breast Cancer Awareness Day!

Today with are celebrating Breast Cancer Awareness Month with the students wearing PINK!

Thank you all students who participated!